Watches solar powered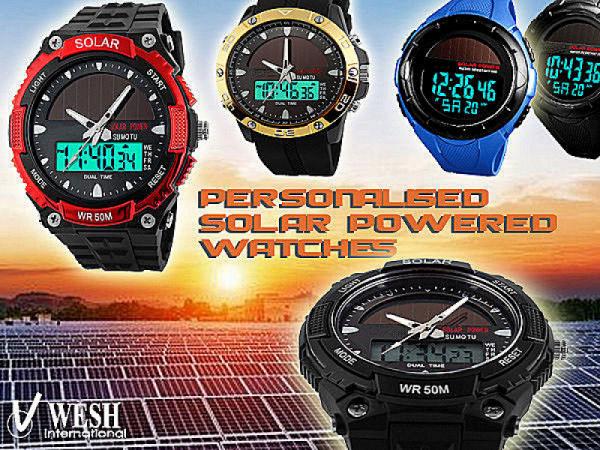 In the coming decennia an enormous shift takes place with regard to energy consumption from fossile fuels towards durable renewable energy. Companies going to deal with this change will want to reward their existing commercial relations and surprise newcomers with an original giveaway.
You are closing a renewable energy contract?
Herewith an original gift in our company colours with our logo, thanking you for your green choice.
The same a car salesman can do towards customers changing towards more environmentally friendly cars, or solarpanel suppliers and other green energy suppliers.
Request a quotation and don't forget to mention your desired delivery time.
Samples for evaluation are available.
Wesh International = CO² Free Promotion